Camp Haitkvah is surrounded by water on three of its four sides and, as a result, we pride ourselves on focusing on lakefront fun. Every day, campers rotate to each of our three docks for things like waterskiing, wakeboarding, canoeing, kayaking, paddle boarding, inflatable fun, swimming lessons and more. When not on the lake, campers have access to equally fun land activities in athletics and the arts. Put simply, Camp Hatikvah provides campers with endless opportunities for fun!
​
During the evenings, campers participate in active programs that often have Jewish themes woven into them. The goal of this is to help the campers learn of their shared culture, values and history through exciting experiential learning.
While Camp Hatikvah offers campers an opportunity to improve their skills sets in many areas, our main focus is on helping campers develop "soft skills". Specifically, through creative and engaging programming, we teach leadership, adaptability, responsibility and problem solving. We focus on the importance of teamwork and community and our campers leave camp feeling more confident, competent and enriched. This, we believe, is what makes our program so meaningful and impactful.
​
We know that sending your child to overnight camp can be both exciting and nerve-wracking. All year long, you take great care of your children and you want to be sure that the camp is going to do the same. To follow is a little bit of information about the Safety, Health & Wellness strategies we employ at Camp Hatikvah.
​
Safety:
Our first priority at Camp Hatikvah is to ensure that your children are experiencing all we have to offer in a safe environment. Here are just a few examples of how we strive to offer your children the safest summer experience possible:
​
Staff/Volunteers: The Counsellors at Camp Hatikvah are comprised of approximately 80 youth. Most were campers with us or in our Young Judaea sister camps across Canada and all have a rich love for Jewish Camping. In order to be selected to be a counsellor at Hatikvah, candidates must go through a rigorous application process including an interview, reference check and a vulnerable person record check. They also must exhibit compassion, intelligence and leadership ability and show a keen excitement for working with children.
Childcare: We have an excellent staff to camper ratio of close to 1 to 3 and very strict guidelines regarding supervision and care. We provide our counsellors with extensive pre-camp training to ensure that they are able to meet the diverse needs of our campers as well as constant supervision and evaluation during camp so that we can ensure they are emulating all that we expect from them.
​
Procedural Preparedness: During training, our staff are mandated to learn all of our emergency preparedness plans and they spend time practising fire, earthquake, water and emergency drills. They are also all trained in Emergency First Aid (EFA).
Prevention: Above all else, we practice the importance of prevention. While we are prepared to deal with many different emergencies that may arise, our goal is to not have to use those skills at all. We have well established rules and regulations for both our campers and staff and strive daily to create an environment that is a safe as possible for your children.
​
Health:
​
We have a very well-equipped infirmary on site that is staffed by two professional Registered Nurses who are there to promote good hygiene and health in our participants, distribute medications and deal with any medical issues that arise during Camp. Our nurses will be supported by volunteer doctors who will either be onsite or practising telemedicine.
​
Wellness:
​
At Camp Hatikvah, we strive to promote physical and emotional wellness in the following ways:
​
Nutrition: Meals are planned with great care. We provide campers with 3 well-balanced kosher-style (meat is kosher and not mixed with dairy) meals per day. Additionally, healthy snacks are available throughout the day if campers are hungry.
​
Physical Activity: Camp is action packed! Whether kids are engaging in our organized programming or just walking from activity to activity, our campers spend the vast majority of the day on their feet enjoying their surroundings and our many incredible activities.
​
Emotional Growth: Summer camp is a place where a great deal of personal growth is encouraged. Our program is designed to allow participants to strengthen relationships, discover new talents and develop a strong sense of independence and self-confidence.
​
A SAMPLE DAY AT CAMP HATIKVAH
​
7:50 - 8:30:
Staggered Wake-up
​
8:15 - 9:30
Staggered Breakfast
​
9:00:
U-Dock (waterskiing, wakeboarding, paddle-boarding, sailing, corcling)
​
10:00:
Chug 1 (campers choose a land activity that is of specific interest to them)
​
11:00:
Y-Dock (canoeing and kayaking)
​
12:00:
Rechitzah (campers change for lunch)
​
12:15 - 1:30:
Staggered Lunch
​
1:30 - 2:45:
Menucha (rest period)
​
2:45:
A-Dock (swimming lessons)
​
3:45:
Popsicle Fun
​
4:00:
Chug 2 (campers choose a land activity that is of specific interest to them)
​
5:00:
Sports or Crafts
​
6:15:
Mifkad
​
6:30:
Staggered Dinner
​
7:45:
Evening Program
​
*The number of periods will vary based on the age of the camper and our current need to stagger meal entry times.
​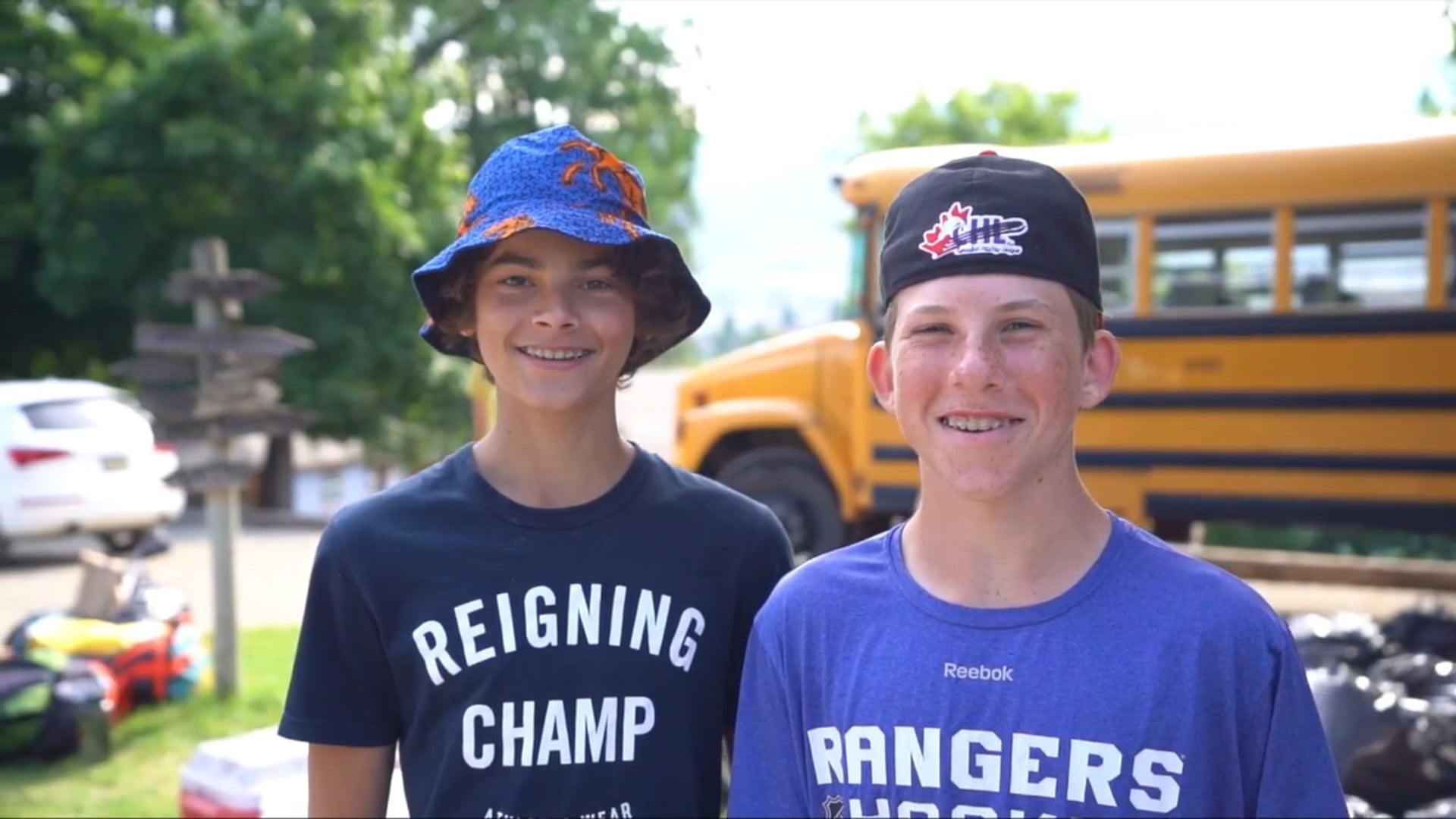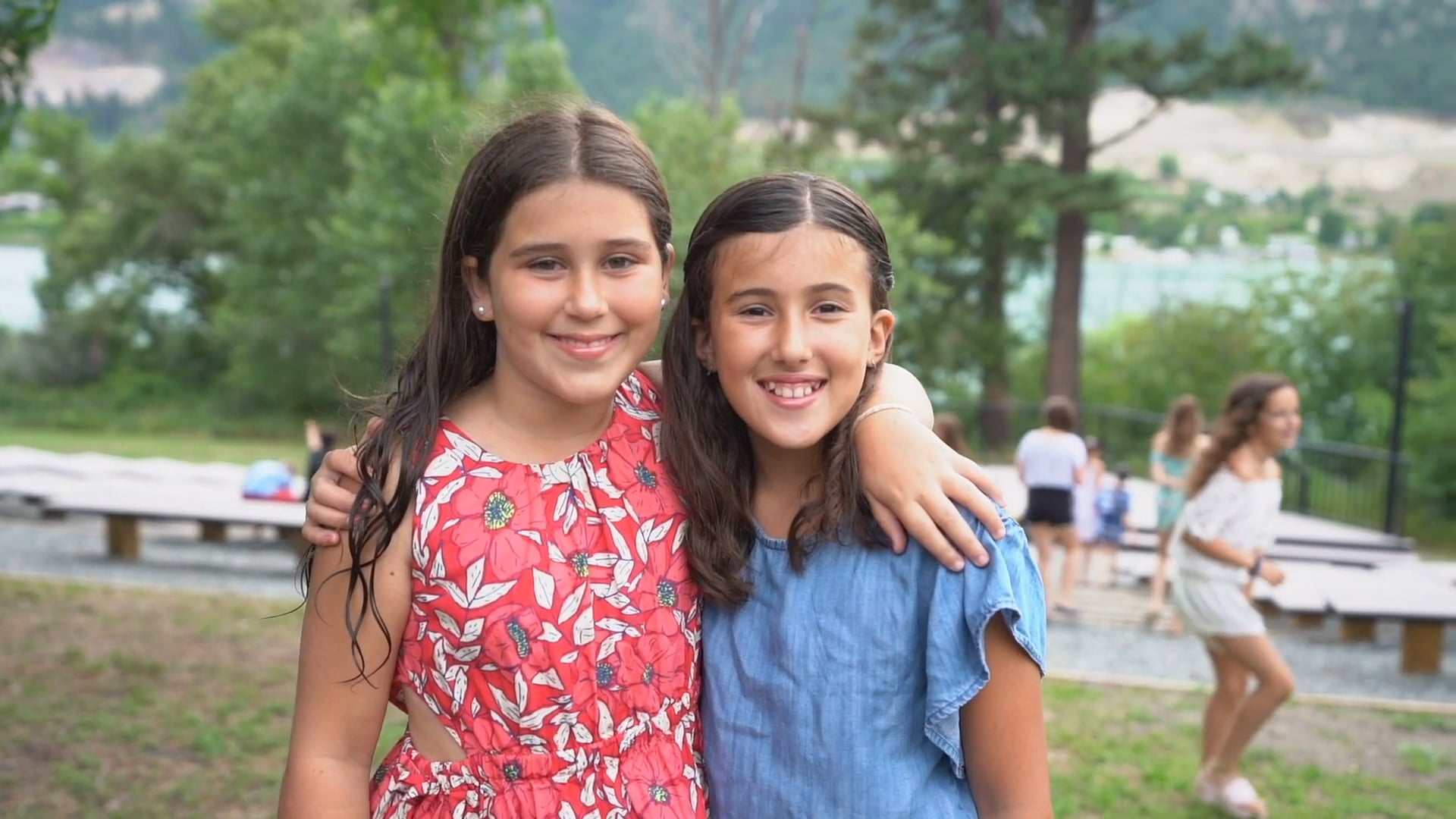 Shabbat At Camp Hatikvah
02:28